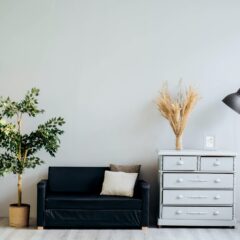 Wednesday 9th March 2022
With life finally getting somewhere near back to normal, many of us are starting to return to the office and travel more often. But when our homes are unoccupied, the risk of property crime increases, so now is a good time to review your home security and prevent burglary.
Installing a good quality, smart home alarm system is obviously a key step to deter a robber (with a visual box on the front and rear of the property acting as a vital deterrent). Our trained engineers can install a range of wireless systems to any property, giving you the freedom to control the alarm remotely from anywhere in the world via your smartphone. CCTV can also be a further option to add protection and peace of mind, as well as 24-hour monitoring should you require it.  
Alongside a Wickham security system, there are many other preventative steps that can be taken to improve home protection. Here are few common-sense tips to prevent burglary at home: 
Front door security – make sure your front door is insurance compliant with a multi-point locking system (or a five-lever deadlock if a wooden door). Our specialist locksmith service can help with this if required.

Window security – consider double-gazed windows with insurance compliant locks and make sure all windows are closed when you are out. 

Install motion detector security lighting outside to prevent dark spaces where burglars can hide.  

Make sure any side gates are closed and locked, and ensure all fencing is in place to prevent easy access to your garden.  

Keep your lights on timers when you are away over night to give the impression someone is at home.

Never leave ladders or tools outside – this could hand a potential burglar the resources they need to gain access to your home.
As a family-run business established 1986, we've helped hundreds of customers to protect their property, and have earned an outstanding reputation in the local area. Simply call, email or visit our walk-in shop to find out how we can help you.