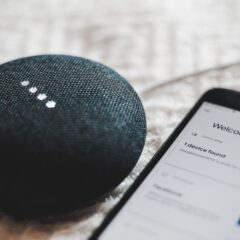 Tuesday 1st March 2022
Home protection can be a daunting prospect for many homeowners, but modern security systems don't have to involve complex wiring and disruption to your property.
Our smart home systems offer simple, wireless installation with minimal interference to your home – and it all starts with a free, no obligation visit from our qualified engineers.
Our friendly team will assess your property and recommend the best smart home security system for your needs. This will include an alarm system and potentially an internal and/or external CCTV system if required. There's no pushy sales pitch, just honest advice.          
Our smart home alarms give you complete control over the system no matter where you are in the world. A simple app on your smartphone allows you to set and manage the system remotely. Should the alarm be triggered, an alert will be sent – giving you the option to silence the system, reset or take action. An additional CCTV feed directly to your smartphone gives you the added benefit to assess your property remotely so you can view the live situation and make an informed decision.    
If required, our smart home systems can also be programmed to call 24hr monitoring and police response, giving you complete peace of mind. And with monthly maintenance plans starting from just £10 a month, we offer an affordable way to keep your property safe without the worry of a costly breakdown. 
As a family-run business established 1986, we've helped hundreds of customers to protect their property, and have earned an outstanding reputation in the local area. Simply call, email or visit our walk-in shop to find out how we can help you.